Watch The Visit
---
"No one loves you like your grandparents."
Innovative director M. Night Shyamalan returns to the inventive style of his early work with this film, which is both suspenseful and comical. As is typical for the man known for his thought-provoking thrillers, there is a big twist partway through the film, but the focus is more on the characters and the entertaining ways in which they interact with one another.
Becca and Tyler are two young children who live with their mother. They enjoy a fairly tranquil life until the day that their mother decides to send them to their grandparents' for a visit. At first, this seems like a wonderful opportunity for them to get some quality time in with Nana and Pop Pop. They are doting grandparents, and they seem delighted to have the children as guests in their cozy home.
However, the children begin to notice odd behavior from them, especially their grandma. Part of the time she is sweet and kind, but sometimes she makes very strange requests of them. Other times, she seems to have malicious intent. What's more, the children do not feel safe in the house at night. Strange noises and sudden movements startle them, and they long to return to the safety of home.
When they do get back, however, things seem to take a turn for the worse. Their mother begins to wonder just what went on during that fateful visit and what can be done to set things right. Shyamalan's tested suspense techniques keep the chills coming, but the quirky material makes this just as much of a comedy, especially for fans of the horror genre.
|
2015
|
1 hr 34 min
|

/

10
Cast

Studio

Director

M. Night Shyamalan

Language

English
More Like The Visit
FREE
SUBSCRIPTION
RENT / BUY
The Visit News
Will 'Split' Finally Silence M. Night Shyamalan's Critics?
January 17, 2017 @ 8:39 am PST
|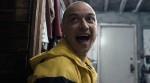 It's been a very long time since the filmmaker has made a film that's pleased critics. Now he's made one. Will it be a commercial success, too?
Read More

Weekend Box Office: Perfect Guy and Visit in Photo Finish
September 13, 2015 @ 2:21 pm PST
|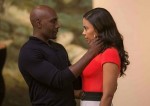 The Perfect Guy took the lead in the weekend's box office race, but M. Night Shyamalan's The Visit was close behind.
Read More

TNT Schedules M. Night Shyamalan Horror Series
January 08, 2016 @ 7:27 am PST
|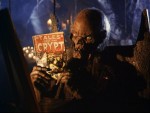 After years of taking a beating from critics, M. Night Shyamalan is once again a hot property, and TNT will take advantage of his success in the fall, when the writer/director will oversee a block of new horror programming on the cable channel.
Read More

New Movies September 11: Heaven, Perfection and a Visit
September 10, 2015 @ 6:54 am PST
|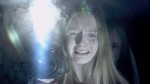 The second weekend in September comes to us bearing three new films that are each targeting a very different audience.
Read More


Watch The Visit Trailer

The Visit Official Trailer #1 (2015) - M. Night Shyamalan Horror Movie HD
|
2:31

Watch The Visit Online - Watch online anytime anywhere: Stream, Download, Buy, Rent
The Visit is currently available to watch and stream, download, buy, rent on demand at Netflix, Amazon, Vudu, Google Play, FandangoNow, YouTube VOD, iTunes online.