Watch The Mummy
---
"Welcome To A New World of Gods And Monsters"
In this thriller, a ruthless treasure hunter accidentally unearths an ancient Egyptian princess who is happy that she's been freed from her tomb of thousands of years. As the resurrected and supernaturally powerful princess wreaks havoc on London, where she's been transported, it's up to the treasure hunter to stop her murderous rampage. The film stars Tom Cruise.
|
2017
|
1 hr 50 min
|

/

10
Cast

Director

Alex Kurtzman

Language

English
The Mummy News
Does 'The Mummy''s Failure Put Universal's 'Dark Universe' in Jeopardy?
June 12, 2017 @ 7:45 am PST
|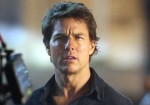 The studio had planned to make lots of money off its monster-themed movies, but this was not a good start to the plan.
Read More

'Mummy' London Premiere Cancelled After Manchester Attack
May 25, 2017 @ 10:08 am PST
|
Read More

Tom Cruise's 'The Mummy' Bombs
June 10, 2017 @ 10:45 am PST
|
Audiences preferred Brendan Fraser to Tom Cruise as a mummy hunter. Meanwhile, 'Wonder Woman' remains on fire at the box office.
Read More

'The Mummy' Probably Isn't Going to Be a Hit
May 18, 2017 @ 1:38 pm PST
|
Read More

Watch The Mummy Trailer

Official Trailer (HD)|2:33

Watch The Mummy Online - Watch online anytime anywhere: Stream, Buy, Rent
The Mummy is currently available to watch and stream, buy, rent on demand at iTunes online.