Watch The Goonies
---
"The pirates map, The villainous crooks, The underground caverns, The booby traps, The skeletons, The monster, The lost treasure, and the magic that is... THE GOONIES."
The film tells the tale of a group of kids from the so-called "Goon Docks" neighborhood of Astoria, Oregon, hence the nickname that gives the movie its title. The discovery of an old Spanish map inspires the kids to search for the treasure indicated on the map to stop foreclosure efforts on their families' homes, targeted by a group of investors looking to develop the area. The search for the treasure that once belonged to a pirate named One-Eyed Willie takes the kids to an old restaurant that's now used as a hideout for a family of fugitives, the Fratellis, who broke out of a local jail.
Among the brothers is a deformed brother, Sloth, who is often ignored and ridiculed by his siblings. The gang of fugitives, headed by a domineering mother, soon catch wind of the treasure. This leads to several encounters between the family of fugitives and the boys, including attempts to stop them from finding the treasure before they get a hold of it. The quest leads to the discovery of an underground cavern and more confrontations. The boys, with Sloth soon included in their group, band together to find the treasure and stop the Fratellis.
|
1985
|
1 hr 54 min
|

/

10
Cast

Studio

Director

Richard Donner

Language

English
The Goonies News
'Raising Hope' Season 3, Episode 16: 'Yo Zappa Do, Part 2' Recap
February 05, 2013 @ 9:04 pm PST
|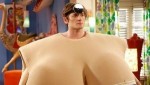 Hope becomes the star of the hit show 'Yo Zappa Do', but will Trevor allow someone to steal his spotlight? Virginia and Sabrina fight over child celebrities, Maw Maw gets revenge, and Burt realizes his dream as a Hollywood landscaper.
Read More

'Falling Skies' Premieres Tonight: Why We're Geeked Out About Spielberg's New Show (Plus: Watch a Sneak Peek)
June 19, 2011 @ 7:01 am PST
|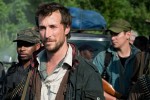 We've been talking up the new TNT series "Falling Skies" for a couple months now, and the summer TV event is finally ready to premiere this Sunday. In case you haven't heard, the series is Executive Produced by Steven Spielberg, was written by Robert Rodat (the Oscar nominee who wrote "Saving Private Ryan") and stars Noah Wyle.
Read More


Watch The Goonies Trailer

The Goonies (1985) Official Trailer - Sean Astin, Josh Brolin Adventure Movie HD
|
2:31

Watch The Goonies Online - Watch online anytime anywhere: Stream, Buy, Rent
The Goonies is currently available to watch and stream, buy, rent on demand at Google Play, iTunes online.