Watch The Bourne Supremacy
---
"They should have left him alone."
The Bourne Supremacy is the second film in the Bourne film series. The films are based on the books written by author Robert Ludlum; The Bourne Supremacy follows the film The Bourne Identity. This film continues following the storyline of former CIA assassin Jason Bourne two years after the events of the first film. The film opens with Jason and girlfriend Marie living happily in India. They are living under the radar of the CIA, just wanting to live a peaceful life. Yet they must always be on guard for danger. Even though they are happy, Jason is haunted by flashbacks of his former life. A Russian agent ends up coming after Jason in India to kill him and finds him while he is out with Marie. The two flee from the Russian agent, Kirill, but Marie is shot and killed as they are making their getaway from him. Their vehicle goes off a bridge and into the water, where Jason is able to fake his death and eventually escape to Italy.
Jason Bourne knows that he is being framed, and he is furious that Marie was killed. He is heartbroken that she had to pay with her life and that their happiness was stolen. The movie starts with the bang of Marie's death and takes you on a ride throughout as Jason Bourne does what he does best. He sets out to figure out the puzzle before him and wants to make those that are responsible pay for what they have done to him and to Marie. If you enjoy intense action and adventure movies you will not be disappointed in this high adrenaline film.
|
2004
|
1 hr 48 min
|

/

10
Cast

Studio

Director

Paul Greengrass

Language

English
The Bourne Supremacy News
Former 'Bourne' Star Franka Potente Joins 'American Horror Story'
July 28, 2012 @ 7:47 pm PST
|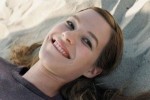 Just when it looks like Ryan Murphy's "American Horror Story" couldn't get much more stacked...Murphy goes and casts "The Bourne Identity" and "Run Lola Run" star Franka Potente in a multi-episode arc for the FX hit's second season. She'll be starring alongside returning players Zachary Quinto and Jessica Lange, as well as newcomers like Adam Levine.
Read More

Matt Damon Starts, Ends 'Bourne' Feud In Record Time
December 13, 2011 @ 11:00 am PST
|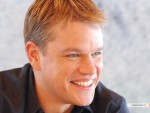 Who says nice guys finish last? The star of the "Bourne Identity" trilogy recently fired off some unkind remarks toward "The Bourne Legacy" director (and writer of the original trilogy) Tony Gilroy. He then contacted the same writer to make an immediate apology.
Read More


Watch The Bourne Supremacy Trailer


Watch The Bourne Supremacy Online - Watch online anytime anywhere: Stream, Buy, Rent
The Bourne Supremacy is currently available to watch and stream, buy, rent on demand at Google Play, iTunes online.