Watch The 40-Year-Old Virgin
---
The 40 Year Old Virgin is a 2005 movie that stars Steve Carell, Jane Lynch, Paul Rudd, Catherine Keener, Seth Rogen and Elizabeth Banks. This is a comedy film that was directed by Judd Apatow and is about how one man learns about love, relationships and life. Steve Carell plays a shy man named Andy who works at an electronics store called SmartTech. He is a man who does not act his age. He likes to buy action figures and play video games. He does not hang around people his own age and frequently watches TV with senior citizens from his building.
One day he is playing poker with some of his co-workers when he reveals to them that he is 40 and is a virgin. The men David, Jay and Cal decide that they want to help him out. They convince him to have his chest waxed which Andy finds very painful. One of the men counsels him to just ask women that he likes questions and not reveal anything about himself so that they want to find more about him.
The first woman that Andy meets is played by Elizabeth Banks and her name is Beth and she works at a book store. The relationship does not work out well. Paula who is Andy's manager also hits on him and makes him feel uncomfortable.
He finally meets a woman named Trish who is played by Catherine Keener. She is a single mom and really likes Andy for who he is. They get along well and go on many dates. Trish even introduces Andy to her daughter and the two get along well. Problems erupt though when Andy believes that Trish wants to change who he is so he breaks up with her and goes to see Beth. Marla, Trish's daughter finally gets Andy to see how much her mom loves her and the two reunite.
|
2005
|
1 hr 56 min
|

/

10
Cast

Studio

Director

Judd Apatow

Language

English, Spanish
The 40-Year-Old Virgin News
What's New on Netflix in May
May 02, 2018 @ 5:41 am PST
|
Read More

Paul Rudd's Long-Standing 'Trivial' Grudge Against Jon Hamm of 'Mad Men'
August 05, 2011 @ 3:00 am PST
|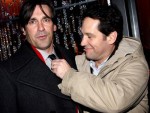 Every once in a while, a bit of celebrity trivia comes along that makes you stop and say "What? Seriously?" This is one on those trivial bits. Actually, "trivia" is the perfect word for this anecdote, as told by Paul Rudd to Nylon Magazine. Apparently, Paul Rudd and Jon Hamm went to the same high school, and Hamm was in fact a friend of Rudd's family, and the two once engaged in a trivia grudge match to win a girl. Find out who won.
Read More

Disney's 'Alexander and the Terrible, Horrible, No Good, Very Bad Day' Lands Director
March 13, 2013 @ 5:44 pm PST
|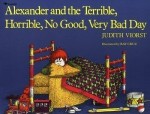 Disney's upcoming "Alexander and the Terrible, Horrible, No Good, Very Bad Day" adaptation lands a new director! Will this film finally see the light of day?
Read More

Weekend Box Office: More 'Thor' While 'Bridesmaids' Plays Second Fiddle
May 16, 2011 @ 6:23 am PST
|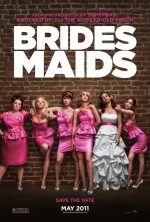 It's hard to de-throne a superhero flick when you're an R-rated comedy, but "Bridesmaids" tried its hardest this weekend. Still, "Thor" placed first in box office grosses once again, pulling in $34.5 million. That's a drop of less than 50%, which is much better than the drop of 62% that "Fast Five" experienced in its second weekend.
Read More


Watch The 40-Year-Old Virgin Trailer

The 40-Year-Old Virgin (2005) Official Trailer - Steve Carell, Paul Rudd Comedy HD|2:25

Watch The 40-Year-Old Virgin Online - Watch online anytime anywhere: Stream, Download, Buy, Rent
The 40-Year-Old Virgin is currently available to watch and stream, download, buy, rent on demand at Netflix, Amazon, Vudu, Google Play, FandangoNow, YouTube VOD, iTunes online.