Watch Scream 2
---
"Someone has taken their love of sequels one step too far."
This sequel to the surprise smash hit teen horror film turned all the rules of the first film upside-down while focusing on parodying the cliches inherent in horror sequels. Despite the tongue in cheek tone, Scream 2 has plenty of genuinely scary moments. In Scream 2, two years have passed Sidney Prescott (Neve Campbell) is recovering from the events of the first movie away from home at college. However, her plans for a new life are thwarted when a copycat Ghostface killer hits campus. Courteney Cox and David Arquette reprise their respective roles as Gail Weathers and Dewey Riley.
Despite problems with production, including plot details like the identity of the killers leaking to the Internet, Scream 2 was a hit with audiences and critics alike. The film made over $172 million worldwide and was followed by two additional sequels. In addition, an MTV series based on the films is currently in production.
|
1997
|
2 hr
|

/

10
Cast

Studio

Director

Wes Craven

Language

English
SUBSCRIPTION
RENT / BUY
CABLE
Scream 2 News
Horror Master Wes Craven Dies at 76
August 31, 2015 @ 5:46 am PST
|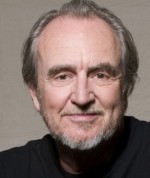 Wes Craven, writer and director of some of the most memorable horror movies of the 1970s, 80s and 90s, died on Sunday.
Read More

David Arquette is Well Enough After Frightening Car Crash to Make Charlie Sheen Jokes
March 05, 2011 @ 8:39 am PST
|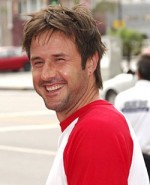 Earlier today, actor David Arquette gave us all a bit of a shock when he crashed his car into oncoming traffic. According to reports, Arquette was on his way to a party hosted by Kim Kardashian when he swerved to avoid a car that had stopped abruptly in front of him, causing him to run head-on into another car.
TMZ reported on the story early, and stated that Arquette was lying on the ground and bleeding, but after Arquette and the other driver involved in the accident were taken to the hospital, doctors announced that both of them had suffered only mild to moderate injuries.
Read More

Flower Power: A Cox and Arquette Springtime Reunion
March 21, 2011 @ 8:32 am PST
|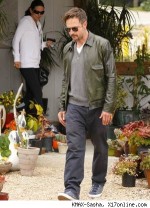 It looks like David Arquette and Courtney Cox have some taken time to stop and smell the roses.
The separated couple was spotted on Saturday shopping at Malibu flower mart, reports Radar Online.
Following their separation in October, Arquette took a party-boy spin, which ultimately led to his self-check in at Betty Ford.
"I don't know what will happen, but this is not like we're getting divorced.
Read More


Watch Scream 2 Trailer


Watch Scream 2 Online - Watch online anytime anywhere: Stream, Download, Buy, Rent
Scream 2 is currently available to watch and stream, download, buy, rent on demand at Netflix, Amazon, Vudu, Google Play, FandangoNow, YouTube VOD, iTunes online.