Watch National Treasure
---
"The greatest adventure history has ever revealed."
The Walt Disney Company's 2004 action thriller National Treasure is directed by Jon Turteltaub and produced by film making royalty Jerry Bruckheimer. While the majority of National Treasure's story is completely fictional many of the settings and other novelties of the film are one hundred percent real and factually accurate, leaving one able to walk away from the movie with a half way decent education of the American Revolution. National Treasure's fast paced thrill ride, intense action scenes, and dubious way of tricking you into learning make it a film the whole family is sure to enjoy.
The plot of National Treasure centers around Benjamin Franklin Gates a treasure hunter who is pursuing to find a fabled national treasure that belonged to and was hidden by none other than the founding fathers of the United States, and members of the secret society known as the Free Masons during the American Revolution. With the aide of expert computer hacker Riley Poole, Ben tracks the treasure to a colonial ship abandoned in the arctic ice caps where he finds a riddle left by The Knights of the Templar that says there is a secret map to the treasure written by Timothy Matlack on the back of Declaration of Independence. Ben resolves that perhaps it would be best not to find the treasure after all as it would not worth potentially damaging the Declaration Of Independence, but the funder of the expedition Ian Howe has a disagreement with Ben and vows to find the treasure regardless of the cost and damage it might do to some of Americas most prized possessions. Ben decides the only way he can stop Ian from destroying the Declaration of Independence is to steal it himself, so him and Riley set out on a mission to steal the declaration, decode the map, and find the long last treasure of the founding fathers.
While National Treasure's plot of having treasure maps and clues hidden on the Declaration of Independence and other important documents and national landmarks is totally fictitious. The film has been praised for doing a very good job of presenting the American Revolution, and the documents and monuments seen in the film very factually, besides from the secret treasure maps of course. Watching National Treasure can actually educate you about the American Revolution, and some of America's most prized possessions.
|
2004
|
2 hr 11 min
|

/

10
Cast

Studio

Director

Jon Turteltaub

Language

English
National Treasure News
Nicolas Cage Breaks His Ankle on Set
April 27, 2017 @ 6:09 am PST
|
Read More

Syfy's Big Night: 'Eureka,' 'Warehouse 13' and 'Alphas' Premiere Tonight (Watch Previews)
July 11, 2011 @ 1:21 pm PST
|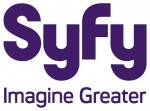 Consider if "Monday Night Football" for geeks. Syfy is unveiling its new Monday night lineup tonight with the season premieres of three original dramatic series, including new seasons of "Eureka" and "Warehouse 13," as well as the series premiere of the brand new "Alphas." If superhuman superabilities are your superfavorite, this is your supernight. Catch previews of all three shows right here.
Read More

Is Nicolas Cage a Vampire?! (PHOTO)
September 18, 2011 @ 8:00 am PST
|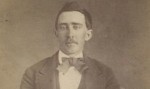 From getting bailed out by Dog the Bounty Hunter to having his house broken into by a fudgesicle eating man, Nicolas Cage has made headlines for some truly strange reasons this year. But this one might just take the cake (or fudgesicle). A seller on eBay claims to have proof that Nicolas Cage is not a mortal like you or I, but is in fact a vampire or some other kind of immortal being.
Read More

National Treasure (2004) Movie Review
December 16, 2010 @ 11:00 am PST
|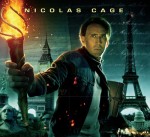 Benjamin Gates (Nicolas Cage) comes from a long line of treasure hunters. His father and mother divorced over the matter because he was always out seeking the latest discovery and away from his family. Ben is determined to find the next great treasure and bring honor to his family, especially after his grandfather is accused of being involved in a terrible event in American history.
When an employer turns on him after finding a map Ben must race against the clock and his new enemy, Ian, to discover the keys to the treasure, get there before Ian does and then keep the history aw
Read More


Watch National Treasure Trailer

National Treasure 2004 Trailer
|
2:31

Watch National Treasure Online - Watch online anytime anywhere: Stream, Download, Buy, Rent
National Treasure is currently available to watch and stream, download, buy, rent on demand at Netflix, Amazon, Vudu, Google Play, FandangoNow, iTunes, YouTube VOD online.