Watch Men in Black
---
"Protecting the Earth from the scum of the universe."
Two of Hollywood's most undeniable talents would have to be that of Will Smith and Tommy Lee Jones. Jones has provided many excellent performances that has seen his career enjoying the longevity that it has at this point. Smith, although many were surprised by this, has turned out to be one of the best actors in Hollywood today. The only thing better than watching one or the other of these two great talents is to watch them both, together. Thanks to the 1997 hit 'Men in Black' that wish is well within reach and in a most amusing and action packed way.
The movie open up with Smith, a cop, chasing a suspect on foot, once he finally catches up to his suspect the man tells him that he has to get away or he will be killed and then blinks his eyes, however, they blink up and down and sideways as well. During his debriefing of the situation Jones character enters to tell Smith what he witnessed. At this point Jones asks Smith to identify the unique weapon he was the culprit with and after doing so points a tool that blasts a flash of light at Smith. The next scene shows Jones offering Smith a card and telling him what time to be at the address on the card.
Smith's character soon learns that Jones is suggesting that he become his partner in a special organization that operates outside of the government's influence and deals with space aliens who immigrate to Earth. Their role is to monitor the activities of these individuals and make certain they abide by the rules and laws set forth. However, they also track those who are bent on world domination.
The main premise of the movie is that one of the transitioned aliens turns out to be a prince of a race that protects a source of energy referred to as 'the Galaxy'. Another alien who is classified as a 'bug' has come to Earth in search of this energy source in order to gain control of the universe. Hence the plot of our movie centers around the duo's attempts to track and stop the 'bug's' plan in order to keep Earth safe.
|
1997
|
1 hr 38 min
|

/

10
Cast

Studio

Director

Barry Sonnenfeld

Language

English
Men in Black News
Chris Hemsworth, Liam Neeson to Star in New 'Men in Black' Movie
May 23, 2018 @ 4:07 am PST
|
Read More

Will Smith Turns Down 'Independence Day 2'
February 08, 2014 @ 3:53 pm PST
|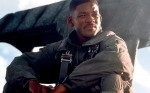 Smith has been "back and forth" on accepting his original role of Captain Steven Hiller for the 2016 sequel, but sources say Smith is unlikely to return.
Read More

'Ghostbusters 3' is Going to Happen!
March 20, 2014 @ 9:44 am PST
|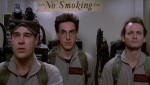 After a long, long time in the works, "Ghostbusters 3" has been greenlighted... with one major change following the death of Harold Ramis.
Read More

New Movie Releases: 'R.I.P.D.' Aims High
July 14, 2013 @ 11:52 am PST
|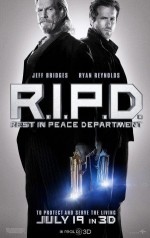 It's been a bumpy summer for movie studios so far. After a start that put the season on a pace to break records for box office receipts, a series of disappointing box-office performances by big-budget releases has shown that no one can predict with any real accuracy how the summer is going to end up.
Read More


Watch Men in Black Trailer

Men In Black Trailer (HD ) 1080|1:08

Watch Men in Black Online - Watch online anytime anywhere: Stream, Buy, Rent
Men in Black is currently available to watch and stream, buy, rent on demand at Amazon, Vudu, Google Play, FandangoNow, YouTube VOD, iTunes online.