Watch Jonah Hex
---
"Revenge gets ugly."
The DC Comics antihero Jonah Hex, former confederate soldier and bounty hunter with a hideously scarred face, was brought to life on the big screen in 2010. We open with the former Confederate cavalryman Hex (Josh Brolin) dragging in four dead outlaws for a bounty. The mayor decides to try to turn the tables to kill Hex for the price on his head, but Hex wins the shoot out, collects his money and rides out of town. Elsewhere, Quentin Turnbull (John Malkovich) a former Confederate commander driven mad and bent on the destruction of the Union, hijacks a train with his men and kills everyone on board as he steals a classifed government weapon. The army tracks down Hex and tells him that Turnbull, his former commanding officer as well as the man that scarred Hex and murdered his family, is alive and well.
Hex starts investigating, but can get no information out of either the living or the dead, whom he can resurrect and question for short periods of time. Finally he digs up Jeb Turnbull, Hex's former best friend whom he was forced to kill. Hex apologies, and Jeb reveals his father's whereabouts along with warning Hex that hell is baying for his arrival.
Hex tries to infiltrate Turnbull's ship and kill him, but Turnbull has kidnapped Lilah (Megan Fox), a prostitute that Hex may have feelings for. He surrenders, and they're both locked up as the ship steams out. Lilah picks her locks and frees them, and Hex brutally kills Turnbull's lieutenant Burke, then resurrects him just to scatter his soul. A fight ensues between Hex and Turnbull, and while the weapon fires a volley into Washington, the trigger shell is trapped during the fight. Leaving Turnbull to be crushed in the machinery of the ironclad, Hex and Lilah jump ship just as it explodes, saving the country as well as the day in the process.
|
2010
|
1 hr 21 min
|

/

10
Cast

Studio

Director

Jimmy Hayward

Language

English
Jonah Hex News
Megan Fox and Brian Austin Green Are Pregnant
April 23, 2012 @ 8:57 pm PST
|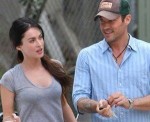 Rumors are flying following an E! Online report that former "Transformers" star Megan Fox is pregnant with her first child, with husband Brian Austin Green. Click through to get all the details.
Read More

Megan Fox + Judd Apatow = Comedy? Fox in Talks to Appear in 'Knocked Up' Spin-Off
March 16, 2011 @ 12:45 pm PST
|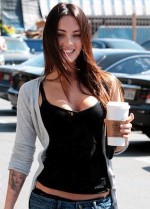 Don't look now, but Megan Fox is becoming a comedic actress. The "Transformers" star has become the go-to girl for the role of "hot woman in romantic comedy," having already appeared in Simon Pegg's "How to Lose Friends and Alienate People."
Fox also just wrapped filming on the comedy "Friends With Kids" which stars Jon Hamm and Kristin Wiig.
Read More


Watch Jonah Hex Trailer

Jonah Hex [Trailer 1] [HD] 2010
|
2:29

Watch Jonah Hex Online - Watch online anytime anywhere: Stream, Buy, Rent
Jonah Hex is currently available to watch and stream, buy, rent on demand at Amazon, Vudu, Google Play, FandangoNow, iTunes, YouTube VOD online.