Watch Hannibal
---
"His genius undeniable. His evil, unspeakable."
Hannibal is based on the book of the same name by Thomas Harris. The sequel to The Silence of the Lambs, Hannibal documents Hannibal Lecter's post-prison life and attempted reunion with Agent Clarice Starling. At the beginning of the movie it is revealed that Hannibal has been living in Italy, working as a museum curator. He is on the FBI's Most Wanted list for a total of $250,000. Agent Paul Krendler has Clarice Starling taken off of the force for killing five people and because she has rejected his many advances on her, but Clarice is retained for the services of finding Hannibal once she starts to receive letters from Dr. Lecter.
The FBI isn't the only one with a price on Hannibal - an ex-patient of his named Mason Verger is offering $3,000,000 to anyone who can bring him the doctor. Mason Verger holds a grudge against Hannibal for disfiguring him in a incident with party drugs and dogs and wants to enact revenge in the cruelest way he can think of - being eaten alive by pigs.
It is up to Clarice to find Lecter. This proves difficult for her due to the game of cat-and-mouse the two are playing, though it is often hard to tell who is the cat and who is the mouse. Additional difficulty occurs because of Verger's men.
Clarice struggles throughout the movie to figure out what everyone's motives are and to fit in with her mostly male colleagues. While it is obvious that Krendler wants her, she needs to figure out why Hannibal is in contact with her and why Verger wants to find Hannibal so badly.
The movie Hannibal is full of drama, action, and violence with just a bit of romance. Hannibal often blurs the lines between good and evil and causes the viewer to question morality and truth.
|
2001
|
2 hr 11 min
|

/

10
Cast

Studio

Director

Hans Zimmer, Ridley Scott

Language

English
SUBSCRIPTION
RENT / BUY
CABLE
Hannibal News
NBC Casts The Next Hannibal Lecter
June 04, 2012 @ 2:58 pm PST
|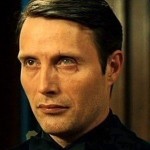 NBC has cast their "Hannibal." Former Bond villain Mads Mikkelsen will become the fourth actor to portray Thomas Harris' iconic sociopath in a 13-episode series this fall. He played blood-weeping LeChiffre in "Casino Royale" and is also attached to appear in 2013's "Thor 2."
Read More

'Hannibal' (Yes, As In 'Lecter') Coming To NBC
February 15, 2012 @ 1:20 pm PST
|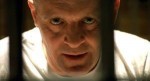 Look who NBC is bringing to dinner. The Peacock's nest isn't screwing around with formalities with this one, either. Entertainment Weekly reports the network has given writer Bryan Fuller's tenatively titled "Hannibal" project a direct-to-series order - giving it a rare bypass of the usually all-important "pilot" phase calling up 13 episodes of the first TV series to spotlight Thomas Harris' famed sociopathic monster, Hannibal Lecter.
Read More

Lifetime Eyeing 'Silence Of The Lambs' Inspired Series
May 29, 2012 @ 3:59 pm PST
|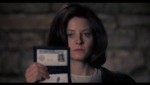 Monkey see, monkey do. Someone at Lifetime must think NBC's on to something with its ordered Hannibal Lecter-based series. The women-focused network has expressed interest in a series looking closer at the career of Hannibal's "The Silence Of The Lambs" foe, Clarice Starling.
Read More


Watch Hannibal Trailer

Hannibal (2001) Official Trailer - Anthony Hopkins Movie HD
|
2:18

Watch Hannibal Online - Watch online anytime anywhere: Stream, Download, Buy, Rent
Hannibal is currently available to watch and stream, download, buy, rent on demand at Amazon Prime, HBO NOW, Tribeca Shortlist, Amazon, Vudu, Google Play, FandangoNow, YouTube VOD, iTunes online.