Watch Gremlins
---
"Don't get him wet, keep him out of bright light, and never feed him after midnight."
In this fantasy thriller comedy, a teenage boy unwittingly unleashes terror on his hometown when he makes some mistakes in caring for his new supernatural pet. Having started the whole problem, he's also responsible for saving the town from a horde little rampaging monsters. Joe Dante directs and Zach Gilligan stars.
|
1984
|
1 hr 46 min
|

/

10
Cast

Studio

Director

Joe Dante

Language

English
Gremlins News
Character Actor Harry Carey Jr. Dies
December 29, 2012 @ 7:25 pm PST
|
Character actor Harry Carey Jr., who appeared in numerous John Wayne movies, has passed away. He was 91.
Read More

'Falling Skies' Premieres Tonight: Why We're Geeked Out About Spielberg's New Show (Plus: Watch a Sneak Peek)
June 19, 2011 @ 7:01 am PST
|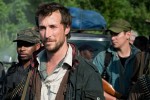 We've been talking up the new TNT series "Falling Skies" for a couple months now, and the summer TV event is finally ready to premiere this Sunday. In case you haven't heard, the series is Executive Produced by Steven Spielberg, was written by Robert Rodat (the Oscar nominee who wrote "Saving Private Ryan") and stars Noah Wyle.
Read More


Watch Gremlins Trailer

Gremlins (1984) Official Trailer #1 - Horror Comedy
|
2:01

Watch Gremlins Online - Watch online anytime anywhere: Stream, Buy, Rent
Gremlins is currently available to watch and stream, buy, rent on demand at Amazon, Vudu, Google Play, FandangoNow, iTunes, YouTube VOD online.