Watch Colombiana
---
"Revenge is beautiful."
If you like action, then Colombiana is a movie that you will not want to miss. The main character is a woman from Colombia, who has revenge etched all over her heart. The movie starts off showing the woman as a little girl, in the perfect family filled with love. Like most parents, her parents harbor secrets, and shield the child from them. She only knows that her parents love her and they work hard for what they have. She doesn't understand the issues that surround the day to day life. Her parents are only trying to make it and provide a better life for their pride and joy, their daughter.
Colombia, has issues just like everywhere else. Money, drugs, and crime do not discriminate. Her life is blown apart the day that her mother and father are killed by thugs, and the girl flees for her life. This causes a major problem, because there was not supposed to be any survivors. Before his death, her father, had given her important information on who to turn to in case anything ever happened to him.
The little girl is a survivor and makes her escape successfully to safer grounds, all on her own. She is given a second chance at life with her uncle and aunt. She studies hard and grows into a beautiful woman, but has never released her anger for her parent's deaths.
She makes a choice to get revenge, no matter what. She hunts down each and every person, who was involved in the demise of her parents. She leaves secret messages that only the killers understand, while killing her way up the ladder of people involved. The police are hunting her, because she is killing people, and the cartel, is after her too.
Colombiana is a movie that shows true girl power. This heroine goes through the major battles to revenge the death of the people she loved the most. The mistake of not killing her as a little girl, leads her to her victory. Colombiana is a fast paced action movie, with lots of fight scenes.
|
2011
|
1 hr 48 min
|

/

10
Cast

Studio

Director

Olivier Megaton

Language

English
Colombiana News
Weekend Box Office: 'Contagion' Spreads, Everything Else Bombs
September 11, 2011 @ 6:00 am PST
|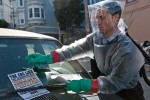 It was a rough weekend at the box office. Although "Contagion" put forth a valiant effort, others like "Bucky Larson: Born to Be a Star" bombed completely. "Contagion," which imagines a world in which an incurable, highly contagious, highly fatal form of the bird flu spreads without containment, earned about $23.1 million over the weekend.
Read More

Weekend Box Office: Hurricane Irene Wrecks Ticket Sales
August 28, 2011 @ 2:42 pm PST
|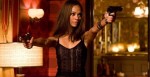 Bad movies can ruin a weekend at the box office, but this weekend it was a humongous hurricane that ravaged movie theaters. Hurricane Irene made this the second worst weekend of the year, taking an estimated $25 million bucks out of the anticipated receipts. Only the Super Bowl is more disastrous to theater owners.
Read More

Weekend Box Office: Sharks Defeated by Southern Ladies
September 04, 2011 @ 6:10 pm PST
|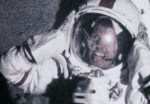 Last week, we saw some exceptionally low numbers for the box office as Hurricane Irene kept those on the East Coast indoors and away from the movie theaters. So this week, the openers from that wet weekend were probably hoping for strong holdovers to make up for the losses. Did they get what they wanted?
Read More

Weekend Movie Trailers and Reviews: Seriously, Be Afraid of the Dark
August 26, 2011 @ 7:43 am PST
|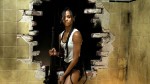 From horrible little creatures to the hilarious Paul Rudd to the gorgeous Zoe Saldana, this weekend's slate of big openers--"Don't Be Afraid of the Dark," "Our Idiot Brother" and "Colombiana"--have it all. Read on to watch trailers and see the reviews!
Read More


Watch Colombiana Trailer

Colombiana: Official Movie Trailer
|
2:28

Watch Colombiana Online - Watch online anytime anywhere: Stream, Buy, Rent
Colombiana is currently available to watch and stream, buy, rent on demand at Google Play, iTunes online.