Watch Clerks
---
"Just because they serve you doesn't mean they like you."
Clerks is the 1994 film that was the debut effort from writer and director Kevin Smith. Smith and his producing partner, Scott Mosier, famously self-financed the movie by using their credit cards and selling Smith's comic book collection. They used the store that Smith still worked at as the setting for the movie and filmed scenes in the evening after the store had closed.
The film stars Brian O'Halloran, Jeff Anderson, Jason Mewes, Marilyn Ghiglotti and Lisa Spoonhauer. Kevin Smith also had a role in the film. Smith was known to cast his friends as supporting players. Some of his friends appeared in multiple roles. Even Smith's mother appeared in a scene.
The movie begins with the lead character, Dante, getting awoken by a phone call early in the morning. He is informed that he needs to report to work at the Quick Stop convenience store. He agrees to go, despite not being on the schedule. When Dante arrives to work, he finds that the locks to the window gates were sealed shut with bubble gum. He fashions a make shift sign out of a bed sheet and shoe polish and gets to work. Throughout the day, customers remark of smelling shoe polish in the store.
Soon after Dante arrives, Jay and Silent Bob also show up for work outside of the store. They are the local drug dealers and harass Dante and the pedestrians on the street. Dante's best friend, Randall, works next door at the video store, and he arrives late to a line of angry customers.
Dante has to deal with a love triangle involving his current girlfriend and his ex-girlfriend who is away at college. Dante and Randall deal with an array of problems during the day including a roof top street hockey game, discussions about the destruction of the Death Star, chewing gum salesmen and angry customers. The pair lament about how mundane their lives are and how tough it is to deal with obnoxious clientele.
When Dante's ex-girlfriend arrives unannounced, it causes his current girlfriend to break up with him, and he then has to deal with an unexpected casualty and an uncomfortable bathroom interlude.
The film received strong critical acclaim at several high profile film festivals. Smith went on to write and direct a sequel to Clerks 12 years later, in addition to a host of other films that also feature Jay and Silent Bob as supporting characters.
|
1994
|
1 hr 32 min
|

/

10
Cast

Studio

Director

Kevin Smith

Language

English
Clerks News
Mitt Romney Likes 'Transformers,' And Other Vague Insults
January 21, 2012 @ 9:35 am PST
|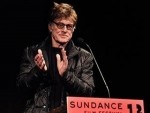 "Oh yeah? Well . . . well . . . you liked 'Transformers'!" It's entirely possible that by the time America decides this November whether Barack Obama gets another four years or the Republican Party has earned another at-bat, that - erm - "insult" will actually become a thing. Film legend Robert Redford on Friday opened the 2012 rendition of the Sundance Film Festival he co-founded, and Entertainment Weekly reports that the admittedly left-leaning actor and filmmaker let things get strange quickly.
Read More

'Beetlejuice' the Sequel? Warner Bros. May Be Ready Say it Three Times
September 06, 2011 @ 8:00 am PST
|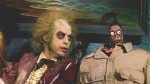 Dynamic writer-producer duo David Katzenberg and Seth Grahame-Smith recently signed a two-year, first-look contract with Warner Bros. to take a stab at the sequel to the Tim Burton 1988 supernatural-comedy classic "Beetlejuice," which starred Geena Davis, Michael Keaton and a young Winona Ryder.
Read More

Weinstein Brothers To Collaborate On New Digital-Release Movie Label
September 07, 2011 @ 5:00 am PST
|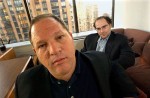 A press release distributed by The Weinstein Company - imprint of mogul brothers and former head Miramax Studios honchos Bob and Harvey Weinstein - announced that the pair will collaborate with former Magnolia Pictures execs Tom Quinn and Jason Janego and open an as-yet-unnamed New York-based label that will specialize in releasing movies across both digital and traditional platforms.
Read More

Are You Ready For A Four-Hour Kevin Smith Hockey Movie?
August 16, 2011 @ 6:00 am PST
|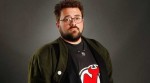 Indie director Kevin Smith recently revealed during a Montreal "Red State" screening that his directing coda "Hit Somebody" will be a two-parter. Smith explained that he considered the story about a legendary hockey fighter who just wants one professional goal scored couldn't be contained within one flick. He actually once considered it better geared toward a TV series, now that you mention it.
Read More


Watch Clerks Trailer

Clerks Official Trailer #1 - (1994) HD|2:07

Watch Clerks Online - Watch online anytime anywhere: Stream, Download, Buy, Rent
Clerks is currently available to watch and stream, download, buy, rent on demand at Amazon Prime, Netflix, Amazon, Vudu, FandangoNow, YouTube VOD, iTunes online.