Watch Charlie St. Cloud
---
"Life is for living."
The 2010 drama, romance, mystery film of Charlie St. Cloud has captured the hearts of many with the splendid acting of Zac Efron. His superior acting skills really brought his character to life. The unique plot of this film made people cry and smile all at the same time, as it could not compare to any other movie out there by Nicholas Sparks. Although the film didn't receive the best ratings from reviewers, it was still enjoyed by many.
The film follows Charlie St. Cloud starting at a boating competition where he wins the race with his brother Sam. He gets a sailing scholarship to Stanford, and after his high school graduation ceremony, he tells Sam that they will play baseball everyday right until he leaves for college. While he wants to go to his graduation party, his mom tells him he has to babysit Sam. So instead, he sneaks out while Sam is watching TV, but gets caught by Sam. His brother then tells him to just drop him off at his friends house to watch the baseball game.
While driving, the two accidentally get into a car accident. While Charlie is in an out of body experience he sees Sam who is badly wounded and tells him everything will be okay. Unfortunately, Sam knows he will die and tells Charlie to never leave him. Charlie is revived by a doctor, but Sam passes away. However, he promises to never leave Sam. At Sam's funeral, Charlie is sad and runs away as he blames his brothers death on himself. After running away, he sees his brothers spirit at the exact same spot where he told his brother where they would practice baseball together.
Five years later, Charlie didn't go to college and works at the cemetery where his brother passed so that whenever the sunset passes, he will be there for his brother right away. However, once a girl comes to Charlie's life he is unable to put his brother has his main priority. This causes him and his brother to be quite jealous over the girl. When Charlie invites her to meet his brother, Sam got quite angry.
The film is quite dramatic but is relatable to those who are unable to let go of their loved ones. The film has such a unique story that will really bring tears to anyone. It shows the love of two brothers and how their bond can keep them together regardless of any circumstances.
|
2010
|
1 hr 38 min
|

/

10
Cast

Studio

Director

Burr Steers

Language

Russian
Charlie St. Cloud News
Counting Down: The Fine 9, Hollywood's Hottest Bachelors of 2011
May 12, 2011 @ 1:30 pm PST
|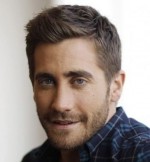 The weather is getting hotter and so, it seems, are the hunks in Hollywood. Just in time for Summer I'm counting down the hottest hunks of 2011. Some of these dudes are recently single and you may not even know that they're on the market. Well ladies, it's official, they are. Enjoy!
Read More

2011 MTV Movie Awards Nominees Announced, 'The Twilight Saga: Eclipse,' 'Inception' and 'Harry Potter' Lead the Pack
May 03, 2011 @ 12:08 pm PST
|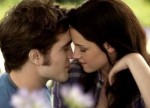 It's the 20th anniversary of the MTV Movie Awards, and this year's nominees have been revealed. It's not shocking that blockbuster flicks of last year "Eclipse" and "Inception" are nominated several times When the awards ceremony takes place on Sunday, June 5, at 9 p.m. ET, Jason Sudeikis will be behind the mic as this year's host. Vamp-flick "Eclipse" scored eight nominations, Leonardo DiCaprio's dreamy "inception" racked up seven and "Harry Potter and the Dealthy Hallows: Part 1" came in just behind them with six nods.
Read More


Watch Charlie St. Cloud Trailer


Watch Charlie St. Cloud Online - Watch online anytime anywhere: Stream, Download, Buy, Rent
Charlie St. Cloud is currently available to watch and stream, download, buy, rent on demand at Netflix, Amazon, Vudu, Google Play, FandangoNow, YouTube VOD, iTunes online.