Watch Capote
---
"In Cold Blood"
Truman Capote, a journalist, researches the murders of an entire family, the Clutters. He originally planned on writing an article on the gruesome murders. Later, he decides it will be transformed into a much larger plain: his book, In Cold Blood. The family resided in rural Kansas before two thieves entered their unlocked home and murdered all four of them for no other reason than they were mislead. "Capote" follows the author through his interviews with friends, and mostly, the two murderers, Perry Smith and Richard Hickock. Capote spent many hours with the two killers attempting to get into their heads and find out what really happened that night.
After spending so much time with him, Truman Capote (played by Phillip Seymour Hoffman) begins to develop something more than just a friendship with Smith. He begins to see what he saw and begins to feel for this lonely man on death row. His compassion leads him to attempt to help them, though this only leads to internal conflict for himself as only an execution could provide the proper closure for his book. Clifton Collins Jr. plays Perry Smith alongside Mark Pellegrino as Richard "Dick" Hickock.
|
2006
|
1 hr 54 min
|

/

10
Cast

Studio

Director

Bennett Miller

Language

English
Capote News
'Hunger Games' Could Add Phillip Seymour Hoffman in a Major Role
June 12, 2012 @ 1:10 pm PST
|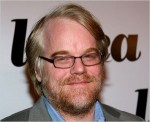 Some potentially big casting news is circulating about "The Hunger Games: Catching Fire," as Phillip Seymour Hoffman is rumored to be in talks for a major role. Find out more here.
Read More

Philip Seymour Hoffman Developing HBO Series 'Upstate'
March 16, 2011 @ 11:00 am PST
|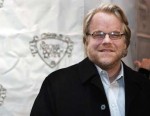 Philip Seymour Hoffman is one of those actors who shows up in just about everything, from "The Big Lebowski" to "Doubt" to "The Invention of Lying." Now, Hoffman is holding the reins for a new HBO drama series, "Upstate."
Hoffman is developing the show with his production company Copper's Town Productions and Entertainment One. The show looks to be a prison drama of sorts, following a family man named Roy Perkins who begins work at a private, for-profit prison in rural America after being laid off from his job.
Read More


Watch Capote Trailer


Watch Capote Online - Watch online anytime anywhere: Stream, Download, Buy, Rent
Capote is currently available to watch and stream, download, buy, rent on demand at Amazon Prime, Tribeca Shortlist, Amazon, Vudu, Google Play, YouTube VOD, iTunes online.