Watch Blair Witch
---
"There's something evil hiding in the woods."
This 2016 sequel to 1999's The Blair Witch project was developed without much media attention nad was only unveiled as a sequel to the original film at Comic Con in the summer of 2016, just a few months before its release. The new film follows a format similar to that of the original film, in which the actors film themselves as their characters try to find their way out of a haunted woods. Although widely regarded as superior to the first sequel to The Blair Witch Project, Blair Witch 2: Book of Shadows, the 2016 sequel nevertheless failed to emulate the box-office success of the original.
|
2016
|
1 hr 29 min
|

/

10
Cast

Studio

Director

Adam Wingard

Language

English
Blair Witch News
Adam Wingard to Direct New Godzilla Movie
May 31, 2017 @ 6:08 am PST
|
Read More

Weekend Box Office: 'Magnificent Seven' Lives Up to Expectations
September 25, 2016 @ 11:24 am PST
|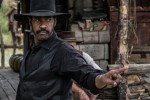 The Magnificent Seven performed almost exactly as predicted, and it easily unseated the reigning top movie at the box office. Last week's winner, Sully, slipped to third place.
Read More

Weekend Box Office: 'Miss Peregrine' Beats 'Deepwater Horizon'
October 02, 2016 @ 2:33 pm PST
|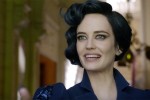 Tim Burton's adaptation of the fantasy novel won the box-office race, but not in a very spectacular fashion. On the whole, the weekend was a slow one at theaters.
Read More

New Movies September 23: 'Magnificent Seven' and 'Storks'
September 21, 2016 @ 11:42 am PST
|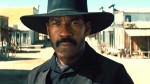 Sully is going to give up the top spot at the box office this week as some strong new competition rides into town.
Read More


Watch Blair Witch Trailer


Watch Blair Witch Online - Watch online anytime anywhere: Stream, Download, Buy, Rent
Blair Witch is currently available to watch and stream, download, buy, rent on demand at Amazon Prime, Hulu, Sling, Amazon, Vudu, Google Play, FandangoNow, iTunes, YouTube VOD online.