Watch Biggie and Tupac
---
Biggie and Tupac is a documentary about the two most legendary rappers to come from the east coast. Both rappers' lives were ended tragically from two separate shootings. The movie delves inside the stories behind the scenes of both rappers lives and uncover the conspiracies, those responsible for the murders, the involvement of undercover gangstas posing as police officers and more.
These two rappers were at the pinnacle of their careers, they had changed the face of hip hop with their styles, and lyrically no one cold match the profundity of Tupac Shukur. However there were those who saw him as a threat, and there were those who simply wanted him dead.
Unfortunately the ones involved who wanted their lives were ended eventually won, and the hip hop world was set on its head with controversy, outrage and confusion.
|
2002
|
1 hr 48 min
|

/

10
Cast

Studio

Director

Nick Broomfield

Language

English
SUBSCRIPTION
RENT / BUY
CABLE
Biggie and Tupac News
Whitney Houston Documentary in the Works
April 29, 2016 @ 8:16 am PST
|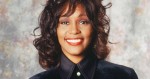 The singer's estate won't cooperate with a new, potentially controversial documentary about her death, but it will participate in another "unvarnished" project about the late singer's life, career and death.
Read More

Ex-Cop Claims He Knows Who Shot Biggie And Tupac
October 05, 2011 @ 6:00 am PST
|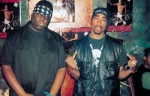 Former LAPD detective Greg Kading claims that the department took him off coinciding investigations into the 1996 shooting death of Tupac Shakur and and the 1997 slaying of Notorious B.I.G. Kading alleges that evidence that the LAPD suppressed during the two investigations included hired hitmen's taped confessions, and that he was on the verge of solving both cases when he was removed.
Read More

Tupac Hologram Might Tour with Snoop and Dr. Dre
April 18, 2012 @ 8:49 am PST
|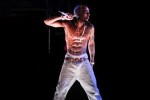 The big viral story of the weekend was that of a hologram of the late Tupac Shakur performing on stage at Coachella with Snoop Dogg and Dr. Dre. Now, that hologram might go on tour with the two. Find out more, and watch the video from Coachella, right here.
Read More

Yidio Video of the Day: R.I.P., B.I.G.
March 09, 2011 @ 10:00 am PST
|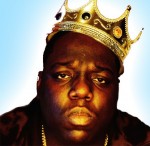 On this day in 1997, Christopher George Latore Wallace, aka Biggie Smalls, aka The Notorious B.I.G., was gunned down in a drive-by on the streets of Los Angeles.
That day, the world lost one hell of a talented artist and a larger than life hip-hop hero.
Biggie would be 38 years old were he still alive, and in his honor, today's Yidio Video of the Day is a clip from "Freestyle: The Art of Rhyme," featuring a 17-year-old Biggie freestylin' on the streets of Bed-Stuy, ripping his opponent a new one with a full-on verbal assault.
Read More


Watch Biggie and Tupac Trailer


Watch Biggie and Tupac Online - Watch online anytime anywhere: Stream, Download, Buy, Rent
Biggie and Tupac is currently available to watch and stream, download, buy, rent on demand at Amazon Prime, Netflix, DIRECTV NOW, Fandor, iTunes online.